Posts Tagged 'AutoCAD 2016'
Monday, July 25th, 2016
Check out the Mid Century Modern CAD symbols on the ArchBlocks website
Mid Century Modern CAD symbols blocks.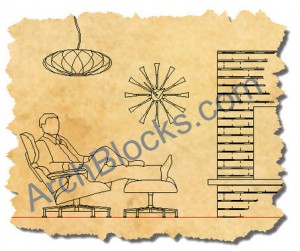 Monday, March 14th, 2016
Great Autodesk products Tips and Tricks issue.
Click on image below to go to the online version;
Monday, April 13th, 2015
The new AUGI World online edition is now available. Reviews on Autodesk 2016 versions of AutoCAD, Revit, AutoCAD Architecture, Inventor, and Civil 3D.
Just click on the link below;
https://www.augi.com/augiworld/april-2015
Have a great day!
Kevin