AutoCAD Blocks Vases and Pots
AutoCAD Blocks Vases and Pots
You can really put some nice detail in your CAD elevation drawings by inserting any of these beautiful vases or pots. Just add some plants, or just have them stand alone, either way you're making your drawings look more professional. These AutoCAD blocks can be edited to meet your specific design needs.
Below you will finds images showing the entire set of CAD symbols for vases and pots that come included in this library;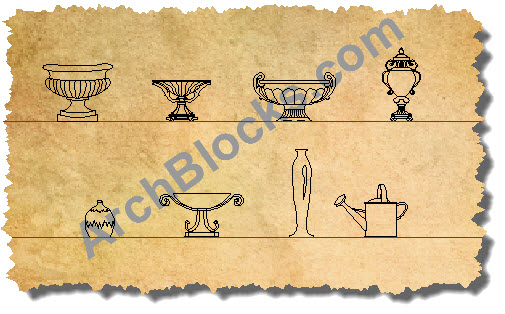 Beautiful vases and pots and urns that can be used for either interior or exterior design drawings.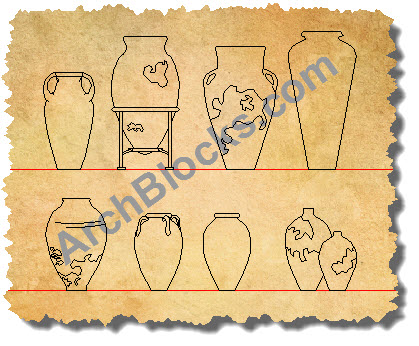 Plant stands ready for plants to be added, or they can stand alone.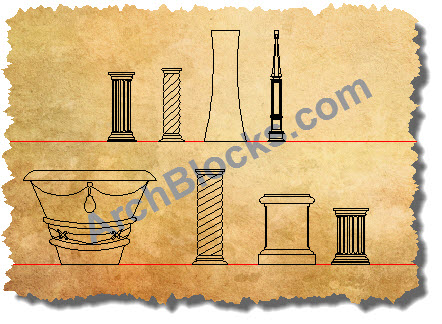 There is a great set of small shelf pots and vases that will add detail to your CAD drawings.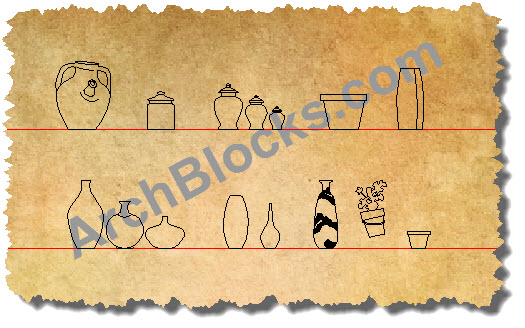 Large vases will look beautiful at entries to residential and commercial properties.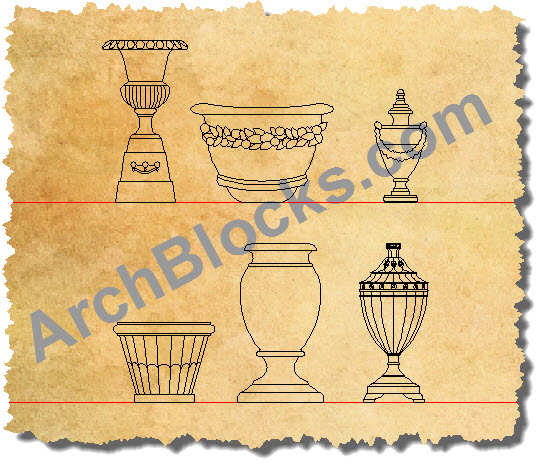 It's easy to add existing plants symbols to these vases.
All these CAD symbols are available to download immediately!
Go back to the products page by clicking on the red arrow below;