AutoCAD Blocks Women in Elevation view
AutoCAD Blocks Women in Elevation view
There are lot's of women in several different poses in this CAD Symbols library. Included are several different styles of women standing, sitting at desks, on chairs, and women laying down.
This page shows a full preview of all the CAD blocks in this library, I like to show all the symbols in detail so you know how many, and what kind of quality you're purchasing. Please send me an email if you have any questions.
There is a great assortment of women CAD symbols!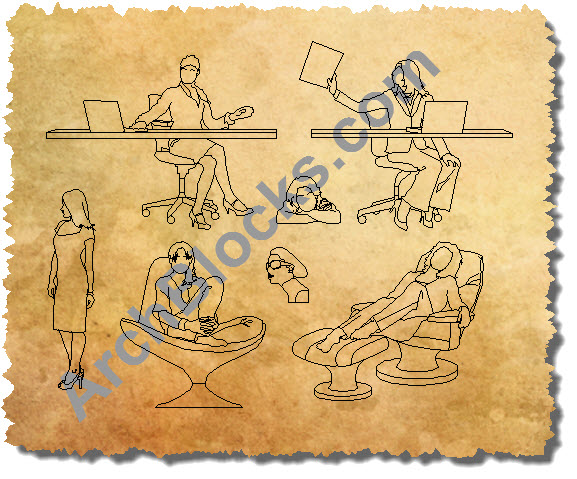 AutoCAD drawings of women sitting, standing, lying down, reading, working at desks.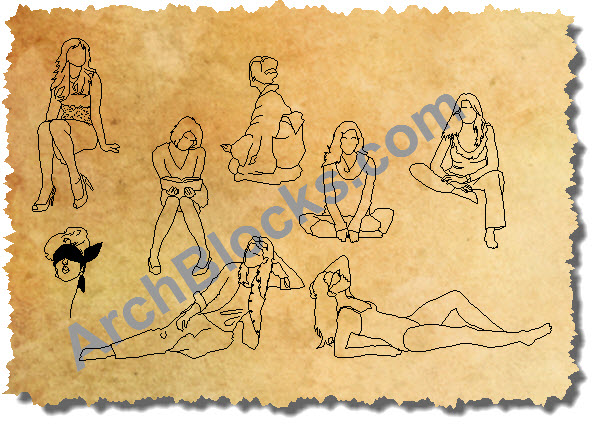 Several styles of CAD drawings of women walking.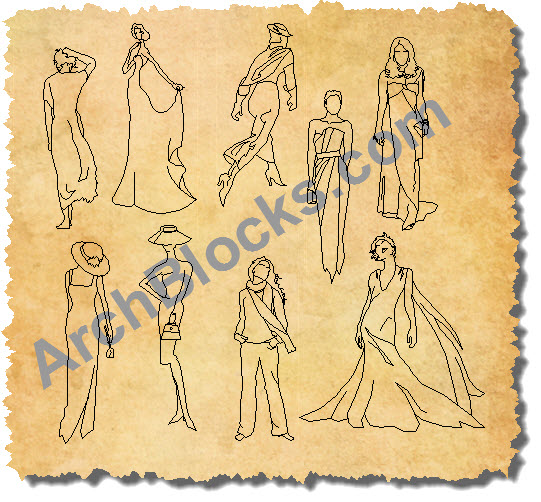 This CAD block library is 100% original.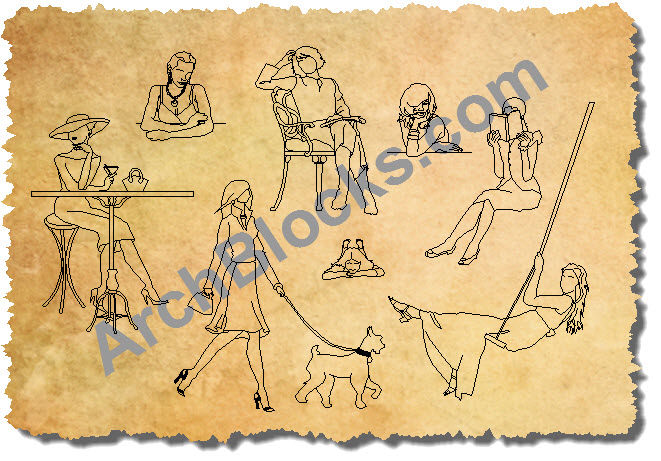 Retro to futuristic women in elevation views.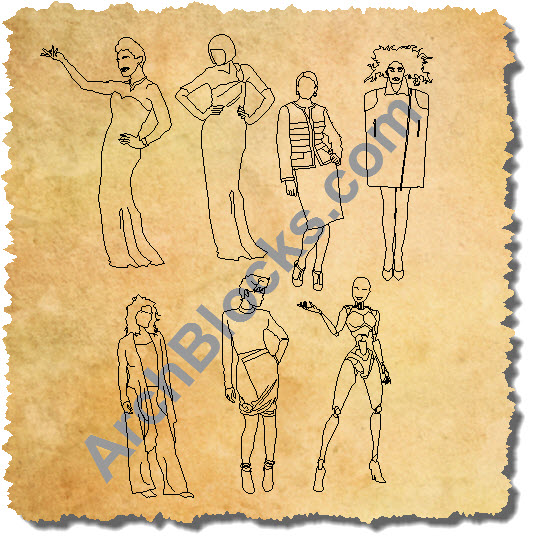 All these women CAD blocks will drag and drop (Insert) right into your drawings to add some great detail to your AutoCAD elevation drawings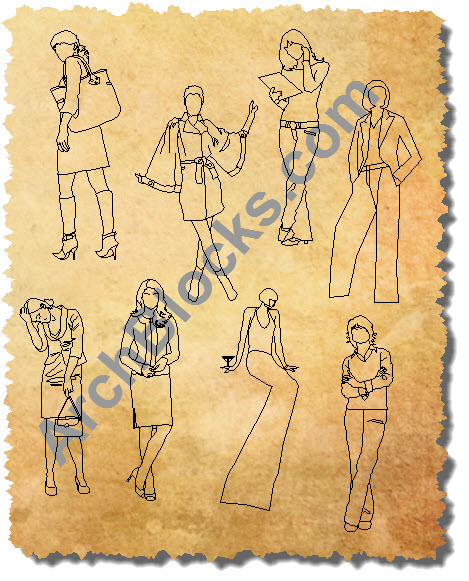 There is Free technical support for all ArchBlocks.com products, so if you have any questions about using or installing any products just send me an email, or call.
To return to the product page and purchase this set of CAD Symbols just click on the red arrow below;