AutoCAD Chandelier Symbols
AutoCAD Chandelier Symbols
This is a great assortment of chandeliers in AutoCAD .dwg format. There is a variety of styles from classic to mid century modern. They come in both elevation view and plan view. These CAD blocks are compatible with all versions of AutoCAD from 2015 back to version 2000. All these symbols are also easy to edit and make changes.
All the Chandelier symbols can be previewed by looking at the images below;

Classic and mid century modern chandeliers in elevation views.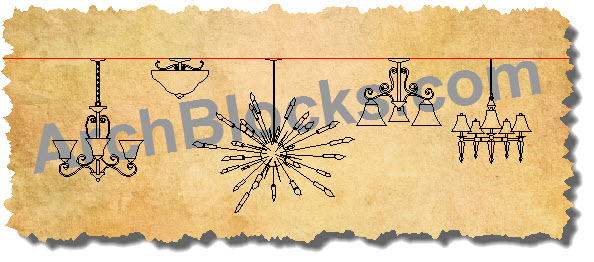 Beautiful large and small chandeliers.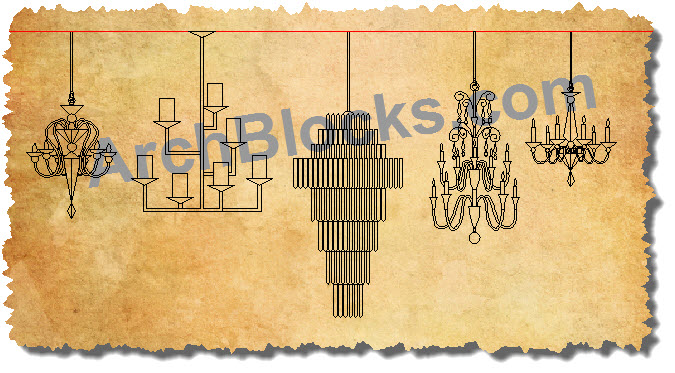 Plan view drawings are included in this AutoCAD block library.

You can download this CAD library immediately at the products page.
To return to the Chandeliers Library product page just click on the red arrow below;