AutoCAD Clock Symbols Library - Preview Page
Available to download NOW!
Below you will find previews for all the CAD block symbols of clocks included in this AutoCAD block library of clocks.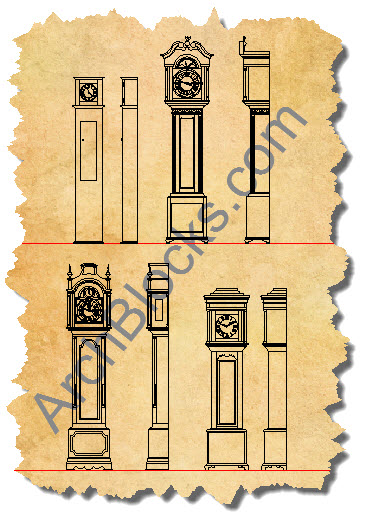 Above is displayed the preview of the Longcase Floor Clock CAD symbols.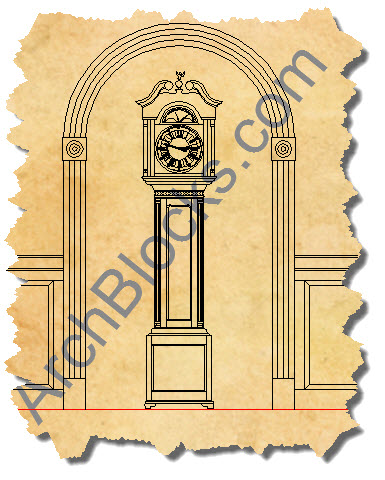 Above - Elevation view of the CAD symbol for a Swan Neck Longcase clock.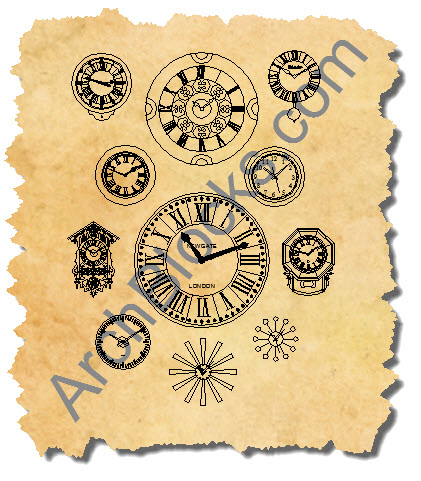 Above - various wall clock AutoCAD symbols, also included is a CAD symbol of a Cuckoo clock!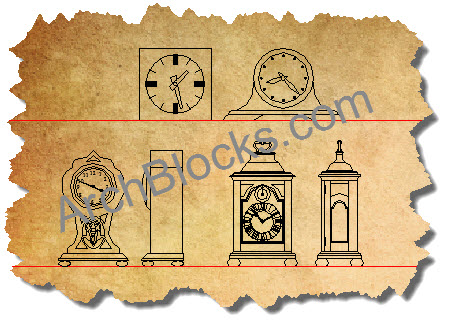 Above - CAD blocks of mantel clocks, balloon clocks, and Arch Dial Bracket clock in elevation and side views.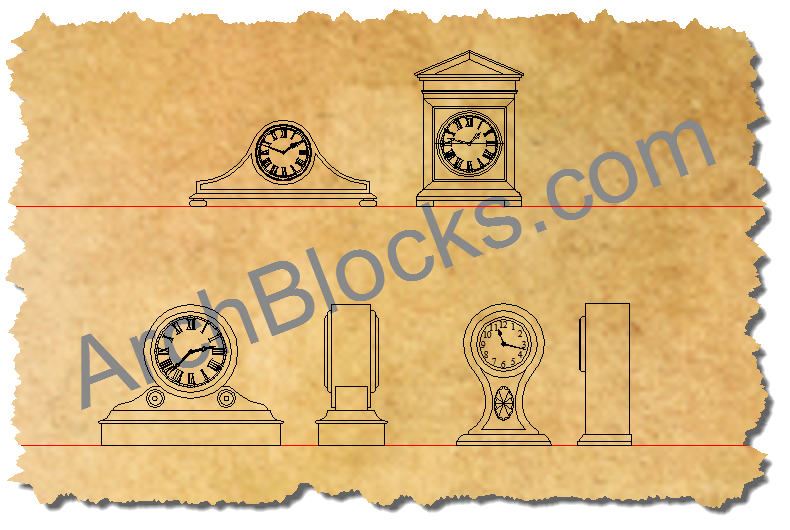 AutoCAD symbols for Pediment Architectural clock, balloon clocks, and CAD blocks for a Admirals Hat clock.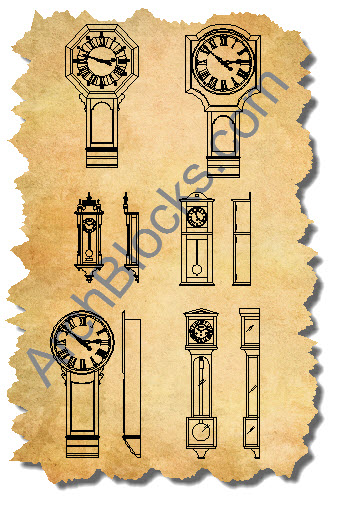 Above - AutoCAD drawings of Tavern clocks, Viennesse Regulator clock, and Shaker Wall clock.
Download this AutoCAD Clocks Library Now!
To return to the ArchBlocks CAD Blocks Library product page click on the arrow below;