Whats Inside? AutoCAD 2011
What's Inside? AutoCAD 2011
Here are some sample pages from the PDF format ebook by Ralph Grabowski.

What's new? What's changed? Find out:
Executive Overview

New commands and system variables

Undocumented commands.

Changes to the user interface

Changed commands and system variables

System, file, hardware, and other changes

Alphabetical summaries of new commands and system variables

And much more comprehensive than documents prepared by Autodesk.
This reference paper is delivered in PDF format, which makes for great reading flexibility: view on-screen or print out on regular office paper. Quick, same-day delivery by email.
Five chapters, one appendix, 140 pages, nearly 200 color illustrations, and over 20,00 words.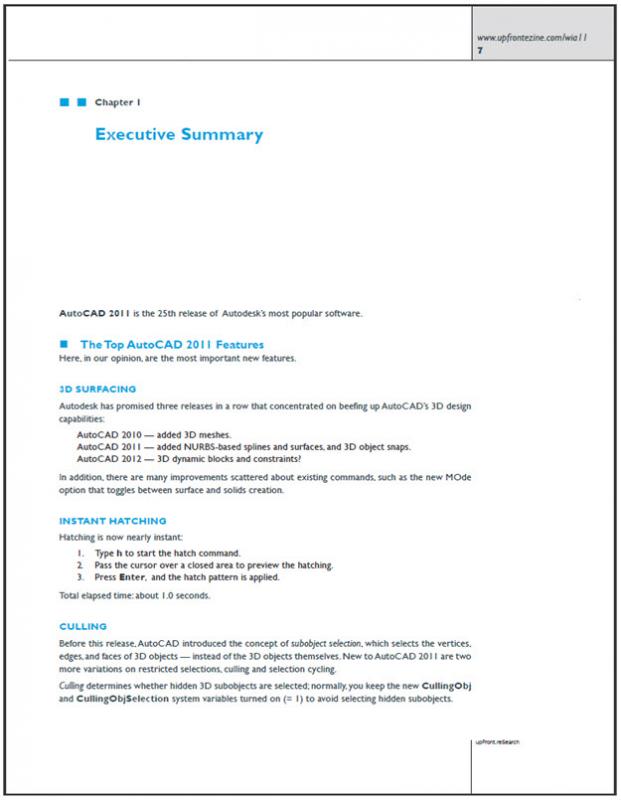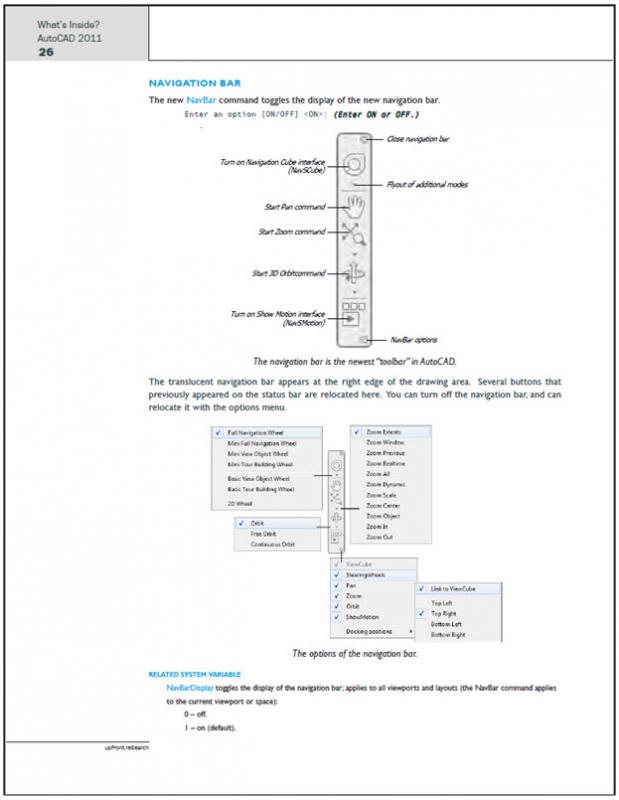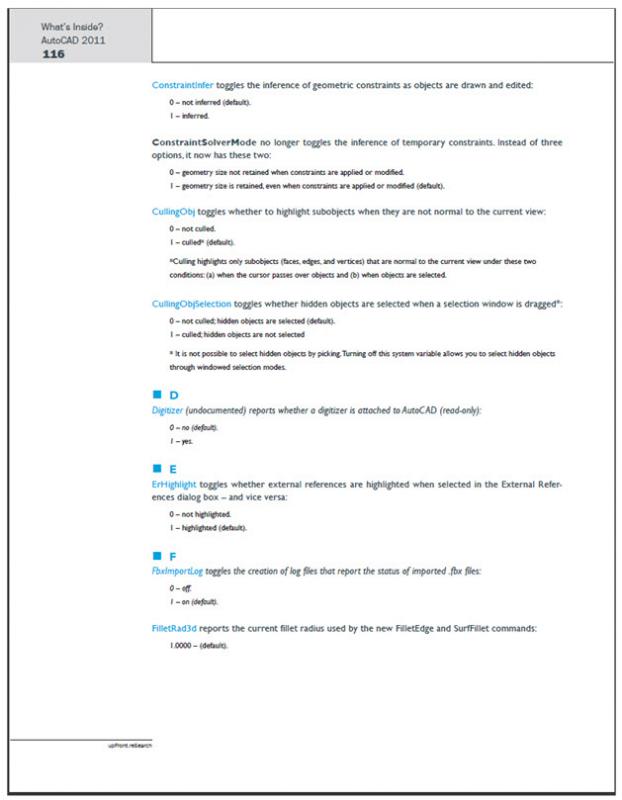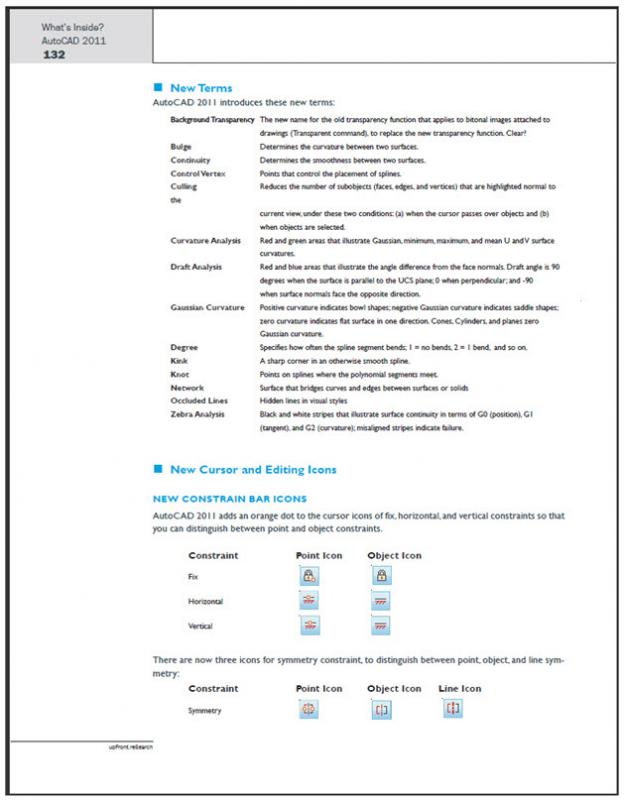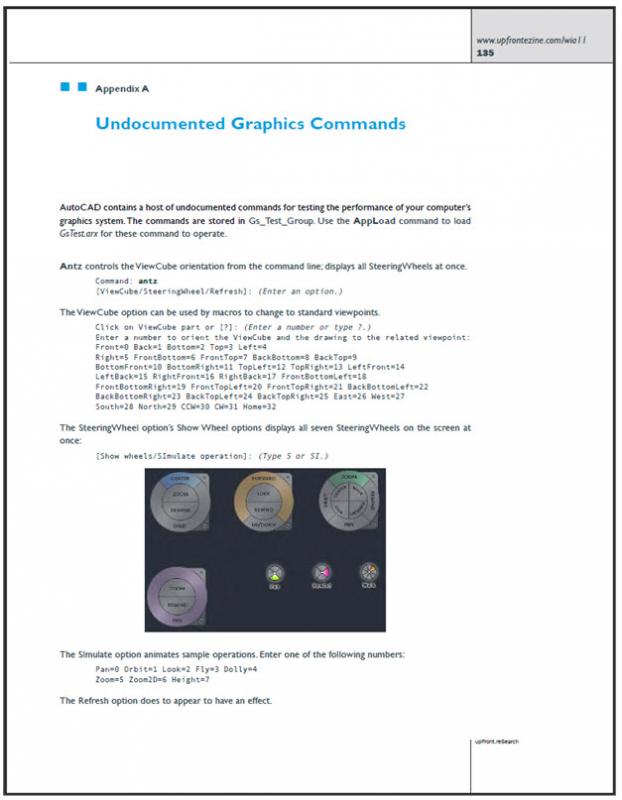 To return to the What's Inside? AutoCAD 2011 product page, click below: