100 Plus Hatch Patterns
Close to 400 AutoCAD hatch patterns for AutoCAD, ADT, ACA, and AutoCAD LT
by
CompugraphX


 Available to purchase and Download Immediately!
This is the most comprehensive AutoCAD hatch pattern library available to CAD designers today. You get a great set of CAD hatch patterns for the architectural, interior, geological, and landscape designer. The Hatch command in AutoCAD is the same feature as the "Fill" command in other software, the Hatch command let's you fill an area very quickly with a pre-made pattern. It takes a certain level of expertise to create your own hatch patterns, so this pre-made library of AutoCAD hatch patterns will let you quickly get started adding beautiful fill/hatch patterns to your CAD design projects. 


100+ Hatch Patterns is compatible with AutoCAD 2000 to 2015.    
Installation instructions are included when you download the hatch library, or you can see them by clicking on the link below;

-100+ Hatch Patterns installation instruction page-
You get these 11 bonus CAD hatch patterns when you purchase the 100+ Hatch Patterns
~only available at ArchBlocks.com!~
11 new architectural flooring, tile, brick, and wood patterns!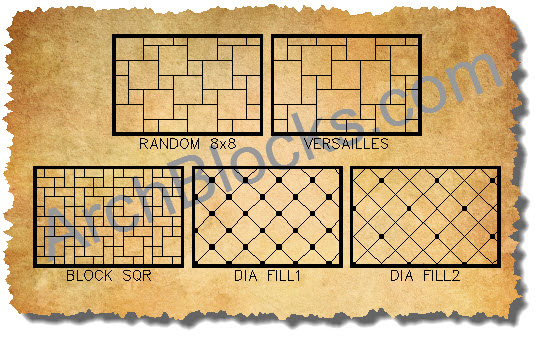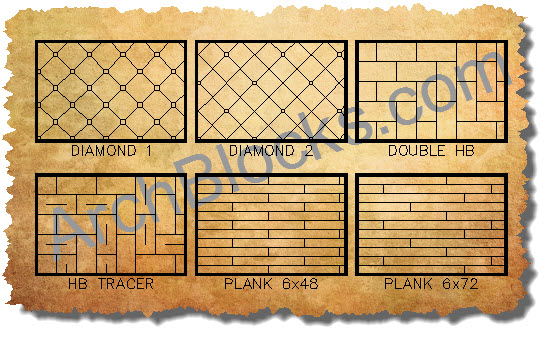 New AutoCAD Hatch Patterns!

Watson Kilbourne from CompugraphX has added 20 new geological hatch patterns now available in the 100+ Hatch Patterns library of AutoCAD hatches.
Below is a preview of the 20 new CAD hatch patterns.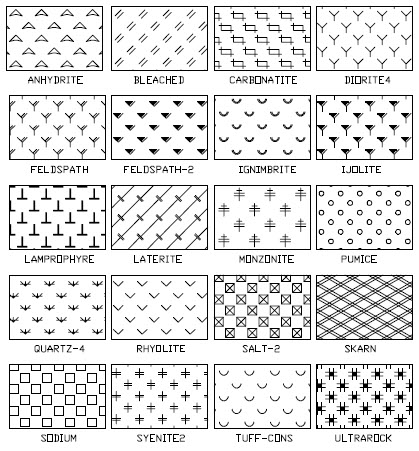 The 20 new bonus hatch patterns are similar to hatch patterns found in ISO-710-3.
There hatch patterns will not show up in the CompugraphX drop down menu in AutoCAD, but are shown in the preview patterns menu in the AutoCAD Hatch command dialog.
 Below are the previews for all the remaining hatch patterns. There are CAD hatch patterns for roofing materials, flooring, siding, and landscaping.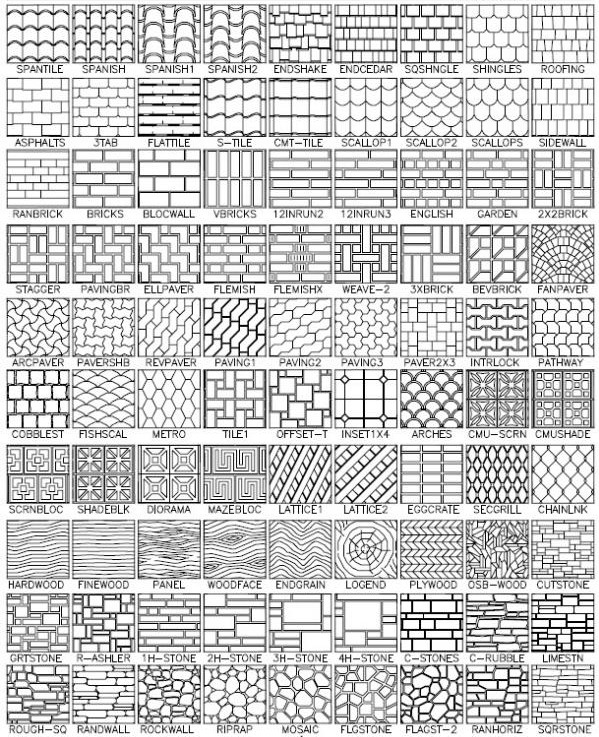 Hatch materials include: tile, asphalt, wood, slate roof shingles, wood lattice, and chain link fence. AutoCAD brick patterns, concrete block patterns, wood grains. AutoCAD natural stone materials, and CAD hatch patterns.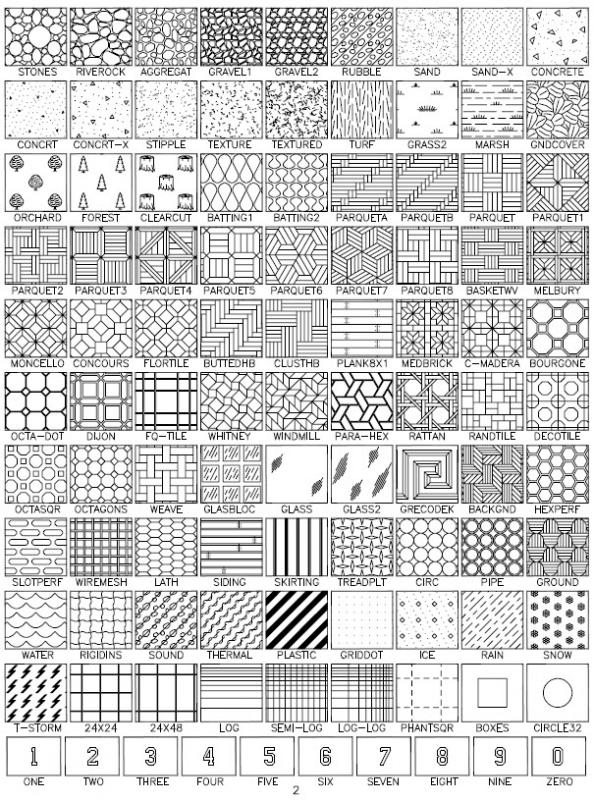 CAD hatch patterns include stone, river rock, and CAD gravel patterns. AutoCAD Wood parquet patterns. CAD concrete, textured, stippled hatch patterns. CAD hatch patterns for water, siding, steel tread plate, and glass.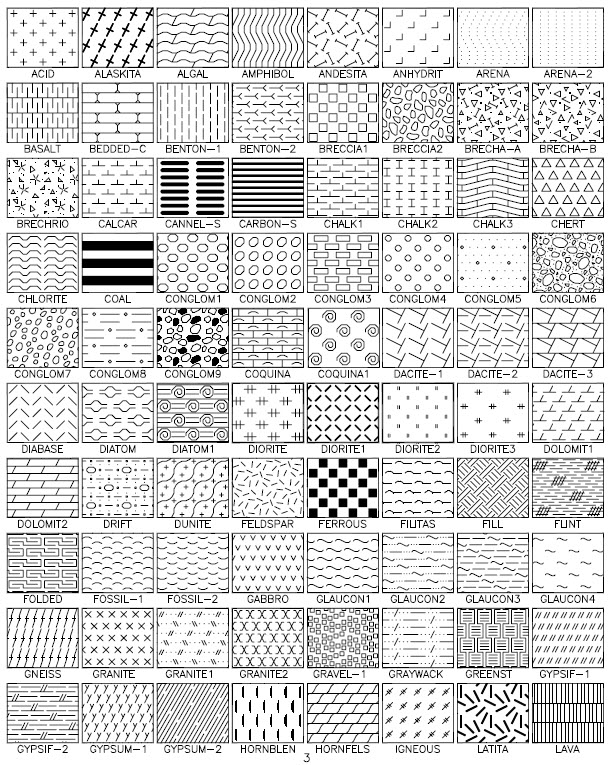 AutoCAD hatch patterns for granite, gravel, lava, coal, chalk, fossil, and gypsum.  
 CAD hatch patterns for shale, soil, limestone, marble, and quartz. 

Includes AutoCAD hatch patterns for use with Unified Soil Classification System.
100 Plus Hatch Patterns is compatible with all the versions of AutoCAD Rel. 14 through AutoCAD 2018, and all the versions of AutoCAD LT versions.  
Close to 400 AutoCAD hatch patterns included!
To preview the 100 Plus Hatch Patterns installation guide,  click below:
 Click on the arrow below to go back to the products page and download NOW!