AutoCAD House Plants Symbols
AutoCAD House Plants Symbols
Inserting plants into your floor plan and elevation drawings always adds detail that makes your AutoCAD project drawings look more professional. If you have tried to draw plants before in AutoCAD, then you know that it's time consuming and difficult to make them look good, so downloading this CAD plant library will instantly give you a set of beautiful plant drawings!
AutoCAD house plants symbol library previews below;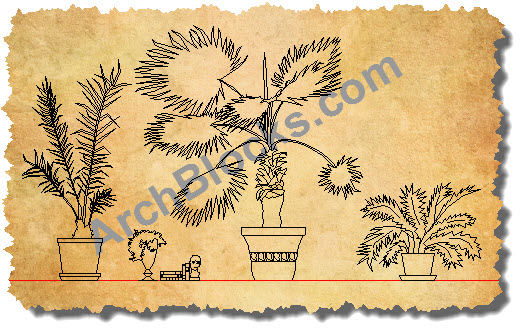 There are several styles of plants in plan view.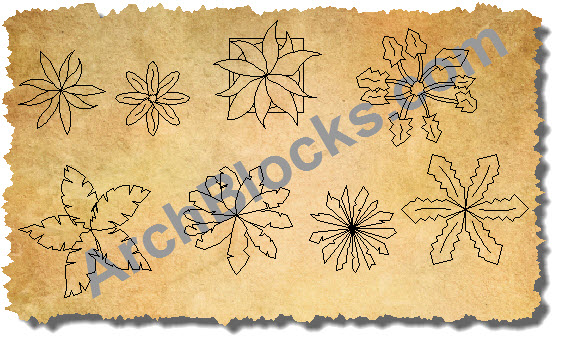 Beautiful bonsai plants in elevation view, shelf plants too!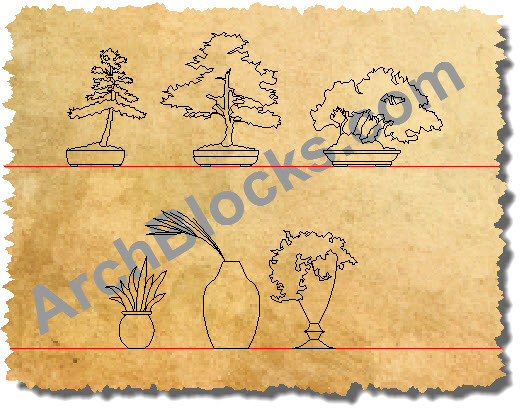 Many different styles of CAD plants in vases are available.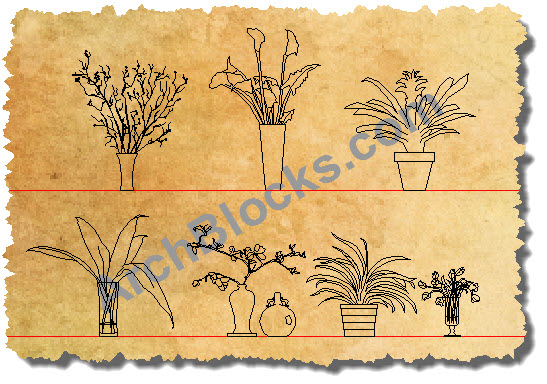 AutoCAD plants on plant stands and in pots.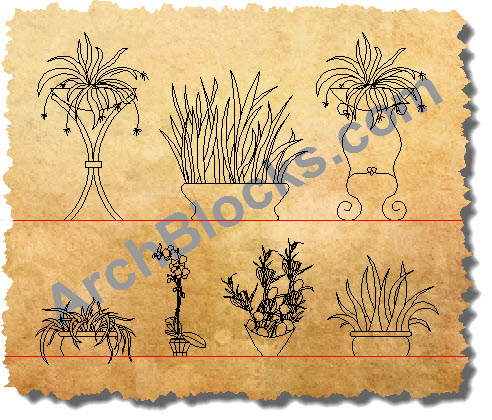 AutoCAD drawings of hanging plants.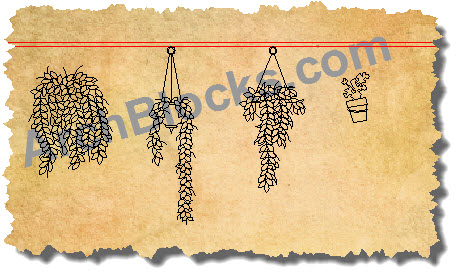 Beautiful plants on pedestals that can be inserted in your project drawings very quickly.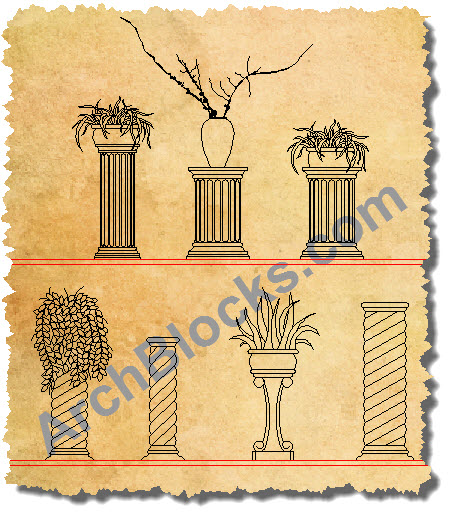 Plan view CAD drawings of house plants and landscape plants.
This CAD library of indoor house plants is available for immediate download!
To order and download these CAD plant symbols, just click on the red arrow below;