AutoCAD Palm Tree Blocks
This is a very nice set of palm trees that can add a tropical flavor to your CAD project drawings.. They come in various styles with both plan view and elevation views included. Please don't try to spend time drawing palm trees on your own, it's tedious and difficult to make them look good. You can download these palm tree symbol and start using them immediately.
Below you will see all the symbols that are included in this AutoCAD block library.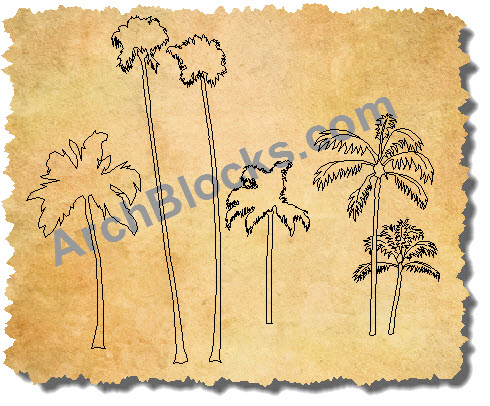 I like the sea gulls flying near the palm trees, myself.
Palm Trees in Palm view.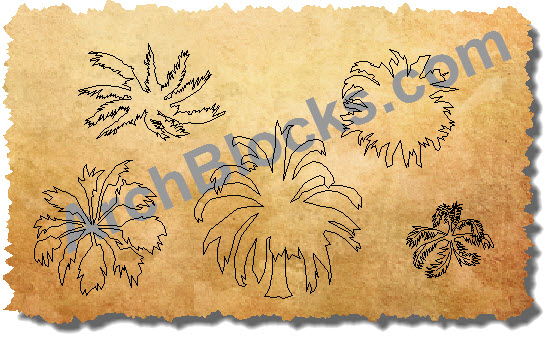 Palm Trees AutoCAD drawings in elevation view.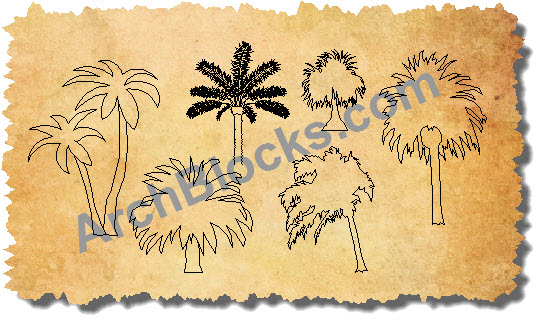 Start using these Palm trees in your CAD landscape drawings now, just go to the product page and get started!
To return to the product page just click on the red arrow below;