AutoCAD People Hand Sketched
AutoCAD People Hand Sketched
Below is a preview of the 85 CAD people symbols that come in this AutoCAD blocks library. All the blocks are in elevation view. This set of download CAD symbols uses a hand drawn/sketched style of drafting so you can easily insert them into your project drawings to give them more of a hand drawn architectrual feel.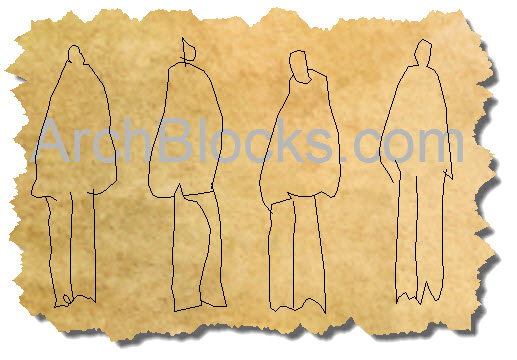 Marker style CAD people symbols;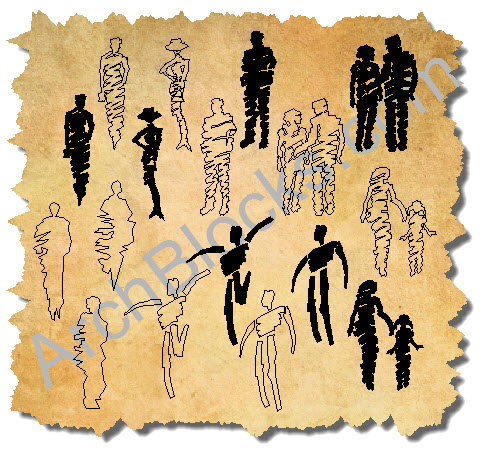 Quick sketch AutoCAD people blocks;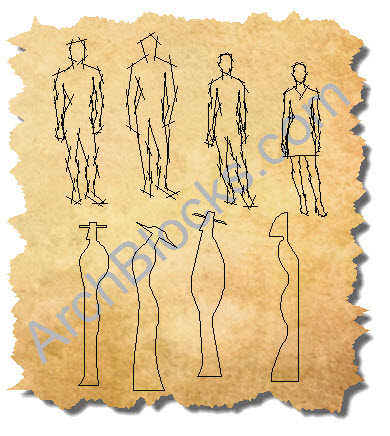 Download these CAD People symbols;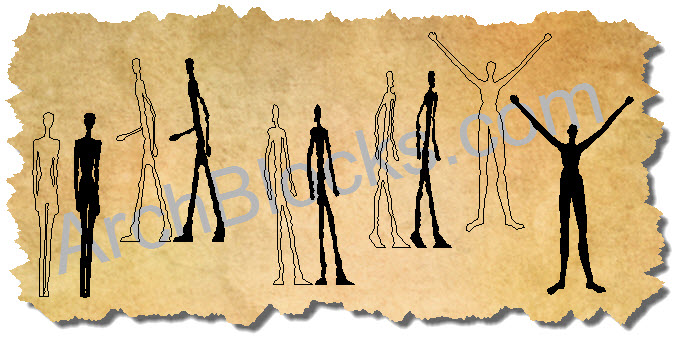 Architectural style AutoCAD people blocks;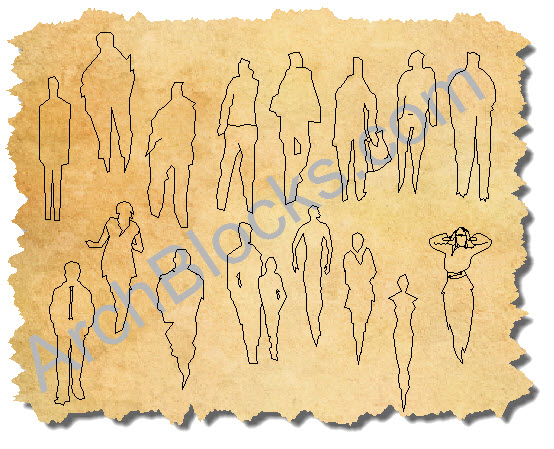 There are many different styles of hand drawn / hand sketched AutoCAD people symbols;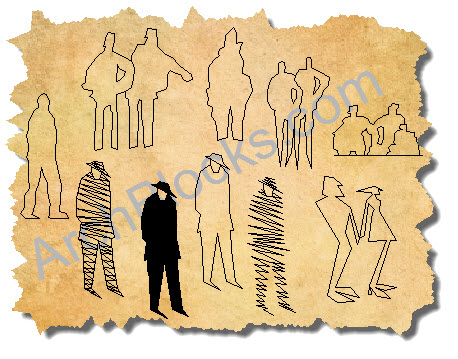 CAD People symbols;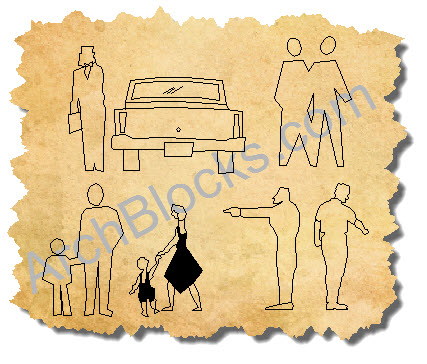 More AutoCAD people Blocks. All these CAD blocks are saved as AutoCAD 2000 .DWG files, so they are compatible with most older versions of AutoCAD.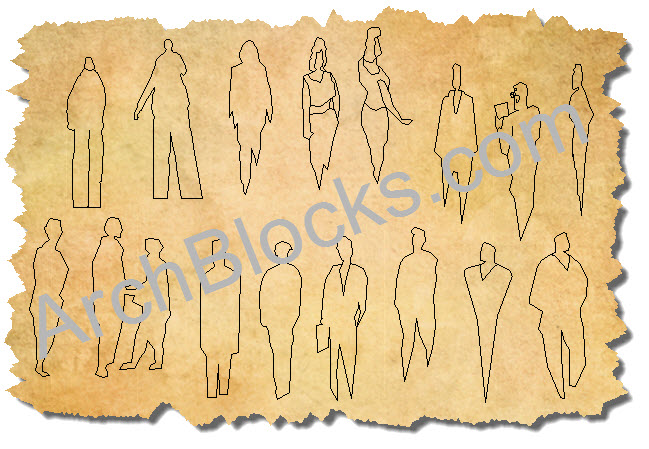 That's it!
This preview page has shown you all the CAD people blocks that come in this ArchBlocks.com AutoCAD People Hand Sketched symbol library.
Click on the red arrow below to return back to the AutoCAD Hand Sketched People Blocks product page;