AutoCAD Plumbing Blocks Library Preview
AutoCAD Plumbing Blocks Library Preview
This ArchBlocks.com AutoCAD Plumbing Block library includes architecture symbols for designing kitchens and bathrooms. Find the following AutoCAD blocks in this library:
Faucet CAD Symbols
Bathroom faucets, kitchen faucets in plan and elevation view, bathtub facets, spa tub faucets, and isometric views of kitchen faucets.
Kitchen sink faucets, pot filler faucets CAD symbols in plan view, side view, and elevation view.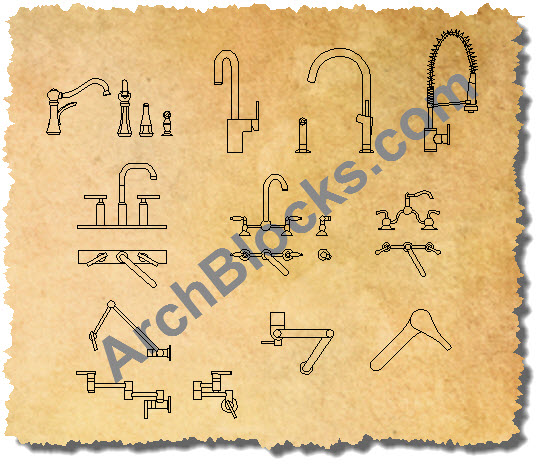 Kitchen sink faucets in plan, and elevation views.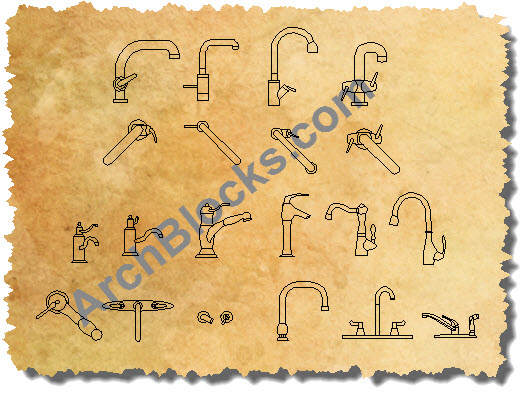 Bathroom sink faucets in elevation and plan views.
Bathtub faucets AutoCAD symbols.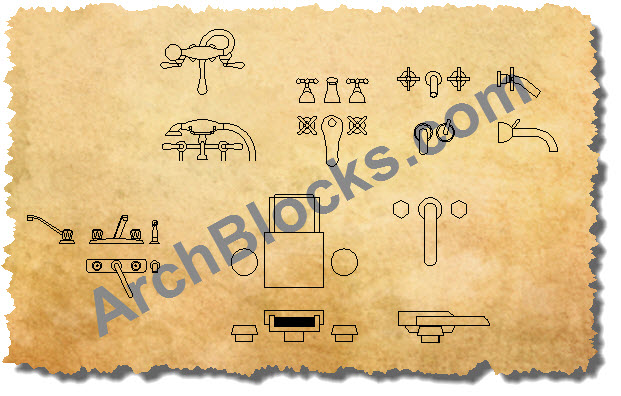 Isometric drawing CAD symbols of Kitchen Sinks.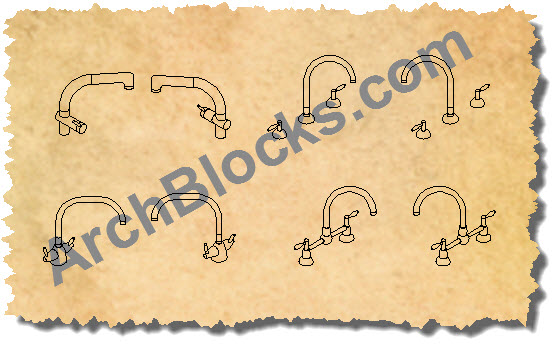 CAD Blocks of Toilets
ArchBlocks AutoCAD Toilet Blocks include the following toilets, bidets, and CAD symbols for wall urinals.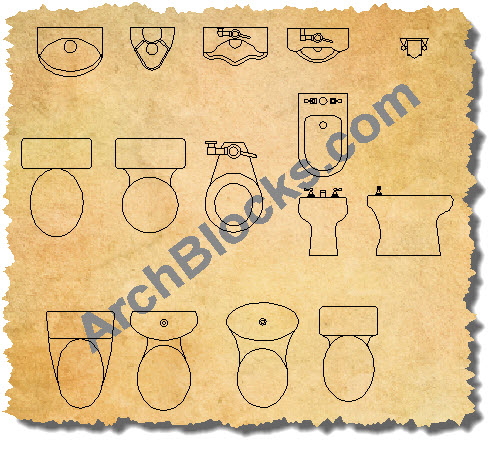 Toilet CAD symbols come in plan view, side view, and front views.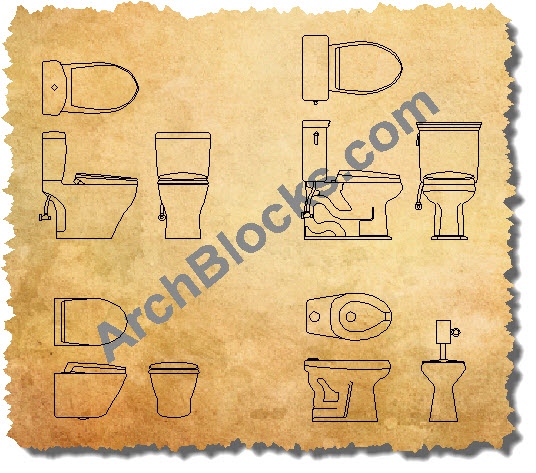 Kitchen Sink AutoCAD Blocks
ArchBlocks AutoCAD Kitchen Sink Blocks include the following elevation and plan views of CAD sink drawings, double sinks, country sinks, triple sinks, and oval sinks.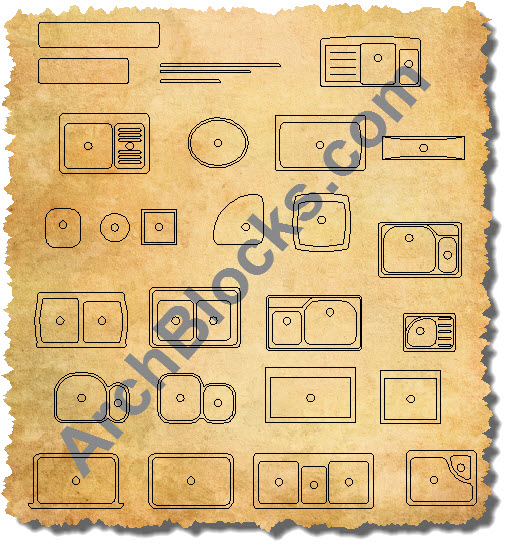 Bathroom Sink Blocks
AutoCAD Bathroom Sink Blocks include the following pedastal sinks, oval bathroom sinks, glass bathroom sinks.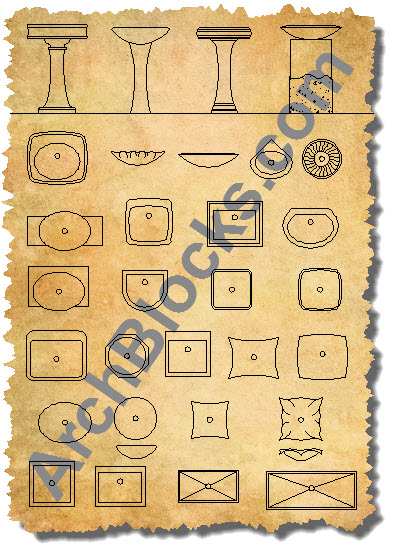 Quick Tip: AutoCAD drawing designers, use the bathroom sink CAD blocks as part of a luxurious bathroom design.
Shower Blocks
ArchBlocks AutoCAD Shower Blocks include the following shower stalls, and shower pans.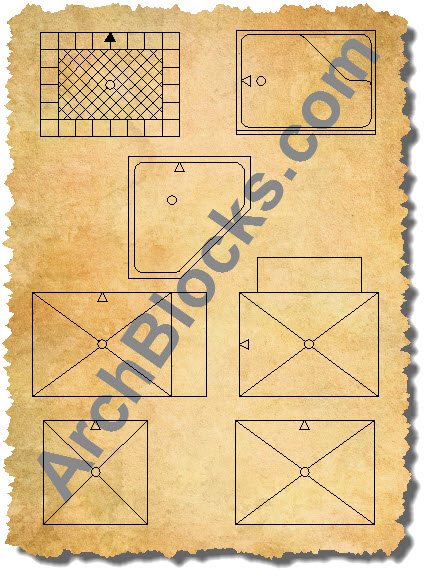 Bath Tub & Spa Blocks
ArchBlocks AutoCAD Bath Tub and Spa symbols include the following claw foot tubs, spa bath tubs CAD symbols, and CAD blocks of bath tubs.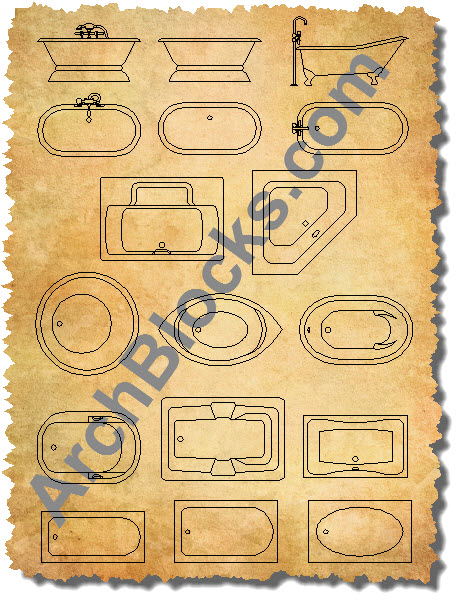 This CAD block library is available to download NOW!
to return to the AutoCAD Plumbing Fixtures product page click below;