AutoCAD Symbols Outdoor Pool Designs
AutoCAD Symbols Outdoor Pool Designs
This is a great starter set of CAD pool designs that you can quickly insert into your backyard landscape project drawings. They are easy to edit and make changes to, so use them to help design your own custom CAD designed pool!
Below are all the previews of all the CAD pool designs in this ArchBlocks CAD Pool Design Library.
Rectangular pools with attached spas, stairs, and diving boards.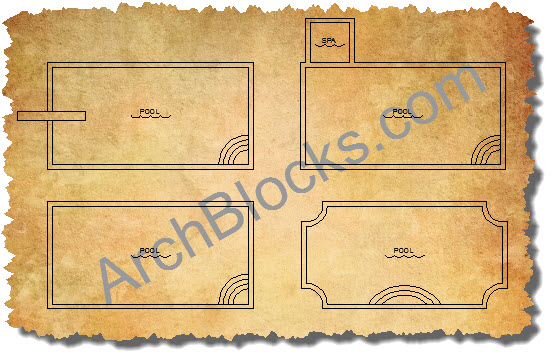 Roman style pools with stairs and spas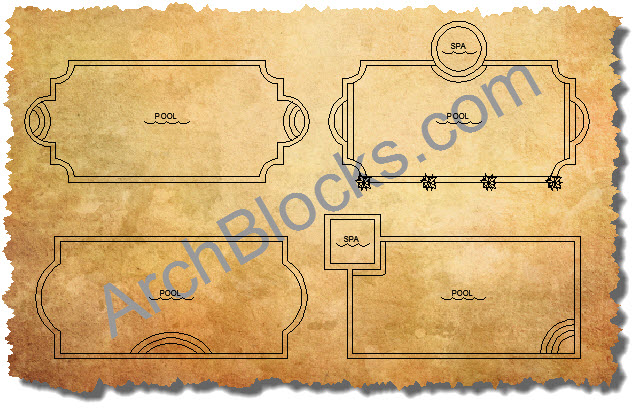 Kidney bean shaped pools with irregular shaped pools.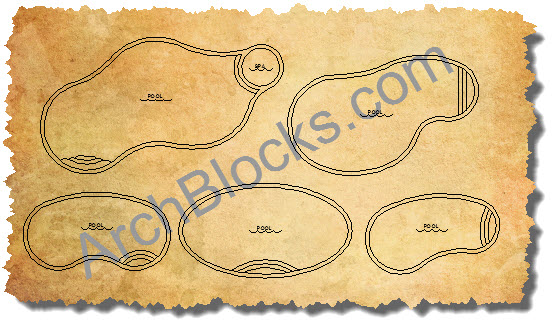 Separate spa designs and a lap pool.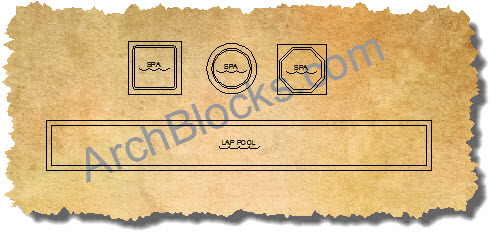 This entire CAD symbols library of pools is available to download from the products page!
To return to the Pools products page just click on the red arrow below;