ArchBlocks CAD Tree Library in Plan View
Below you will find previews of the entire CAD Tree Plan View Library. There are 43 total CAD blocks available in this ArchBlocks.com symbols library.
The previews below shows the different styles of CAD tree blocks that have shading added. This technique gives your CAD landscape plans more depth and that "hand drawn" feel.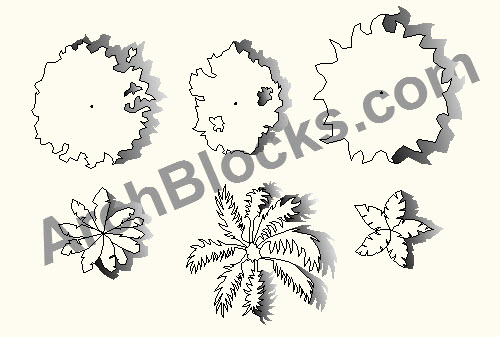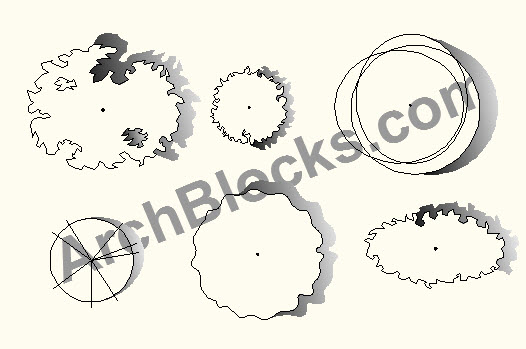 Various Tree symbol styles are shown below, Palm tree blocks are included.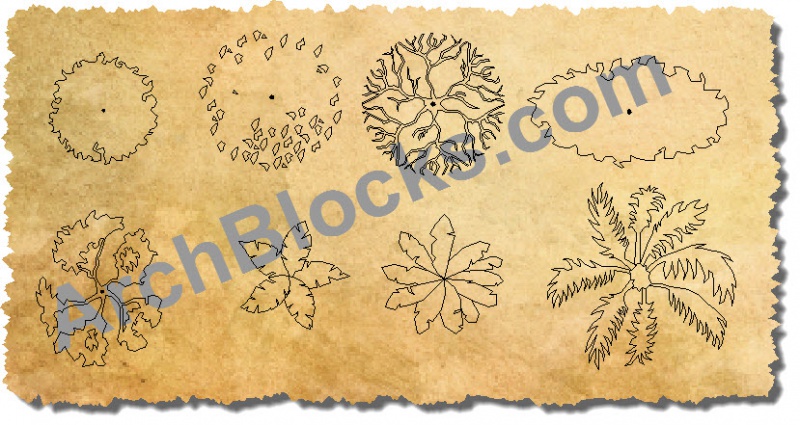 You can use either AutoCAD's Content Explorer, or Design Center to quickly drag and drop these symbols into your landscape design drawings.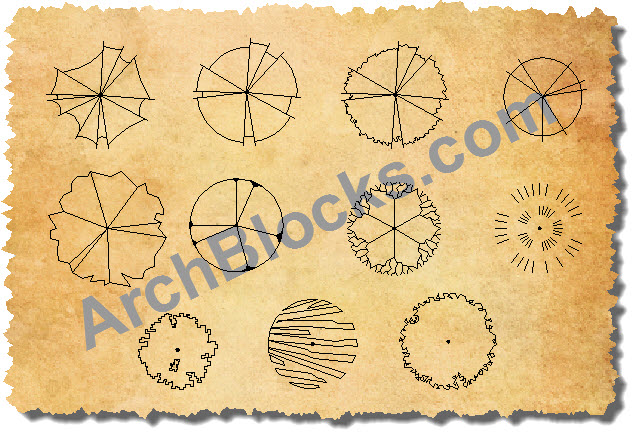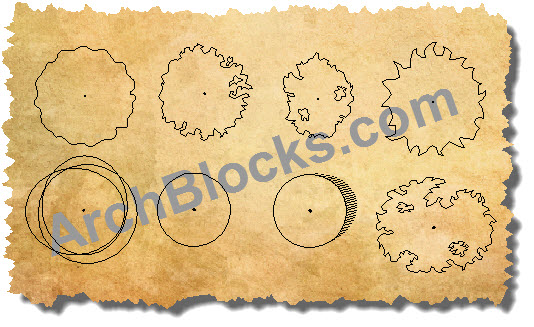 This CAD library with 43 symbols is available to purchase and download now.