AutoCAD Window Blocks and Symbols
AutoCAD Window Blocks and Symbols
Windows can take a long time to create and sometimes there's a great deal of detail that can be tedious work. This CAD library of windows can be a great start on your window block library collection. All the blocks are created in standard real world sizes (feet and inches), so they will fit your drawings perfectly. All the blocks are created on Layer "0", so as they are inserted into your AutoCAD drawing they will automatically change to the current layer's color and linetype. If you need a custom window in any one of these styles, each block is easy to edit with AutoCAD's Explode, or Block Editor commands.
To see a preview of all the window CAD blocks in this library just scroll down this page.
Standard double hung windows, 6 over 1, and 8 to 12 pane windows
Also available are craftsman mission style windows in elevation view.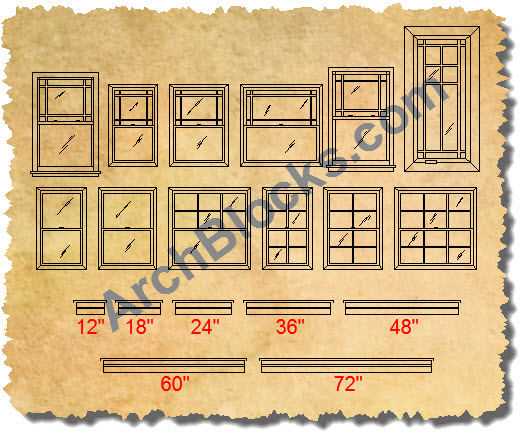 Three different styles of bay window AutoCAD drawings.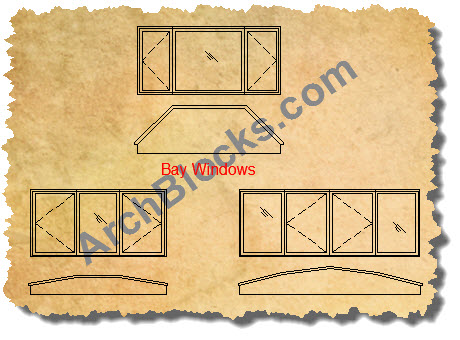 Custom 2 and 3 panel windows.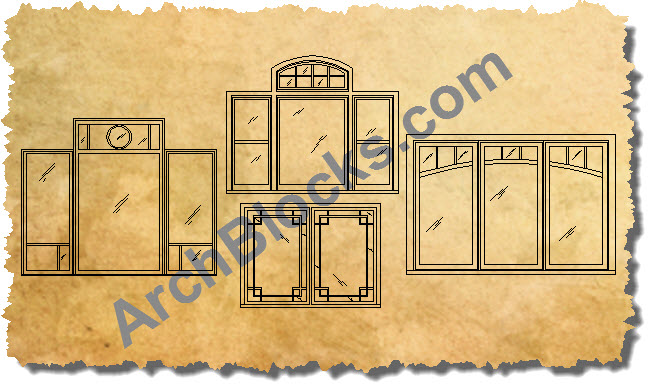 CAD symbols of custom arched windows.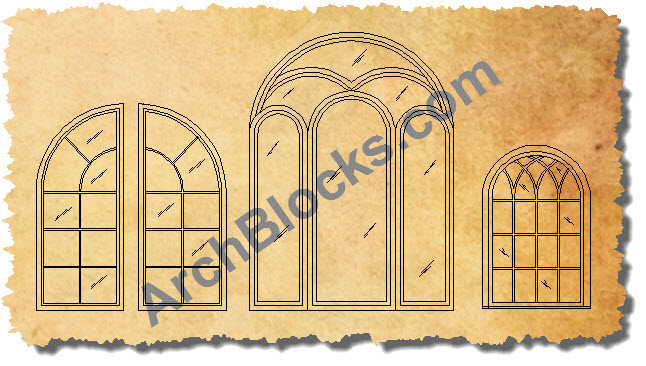 Single and double arched windows that are easy to edit to your specific needs.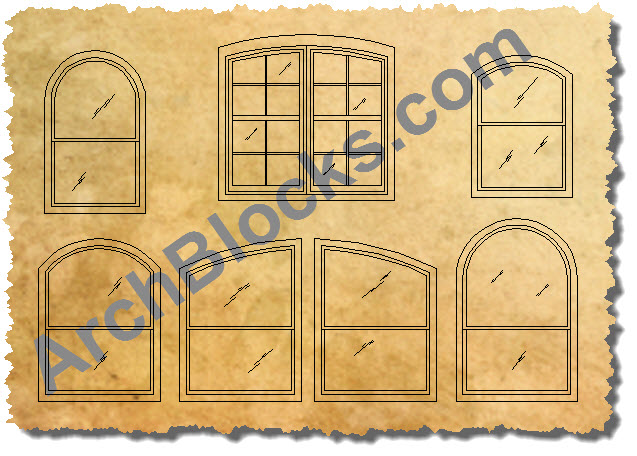 To download this CAD block library immediately, just click on the red arrow below;