AutoCAD Windsor Furniture Preview
AutoCAD Windsor Furniture Preview
Listed below are all the CAD Windsor furniture symbols that are included in this AutoCAD block library. This library can help you add great detail to your period design projects!
AutoCAD Windsor Low Back and Sack Back Chairs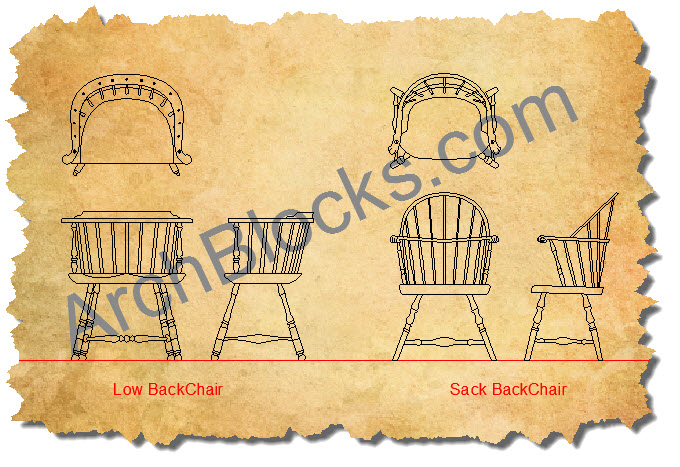 CAD Furniture Symbols Windsor Bow Back Side and Bow Back Arm Chair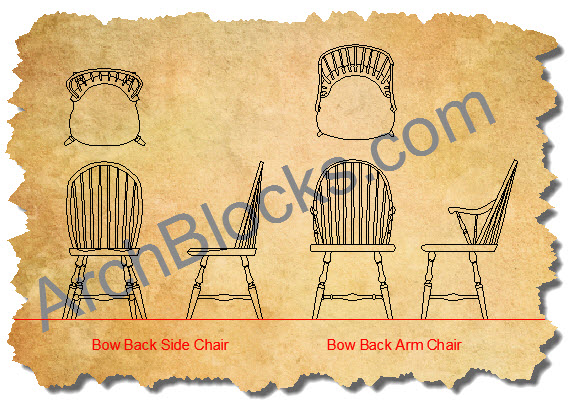 CAD Furniture Symbols Windsor Comb Back Side and Comb Back Arm Chair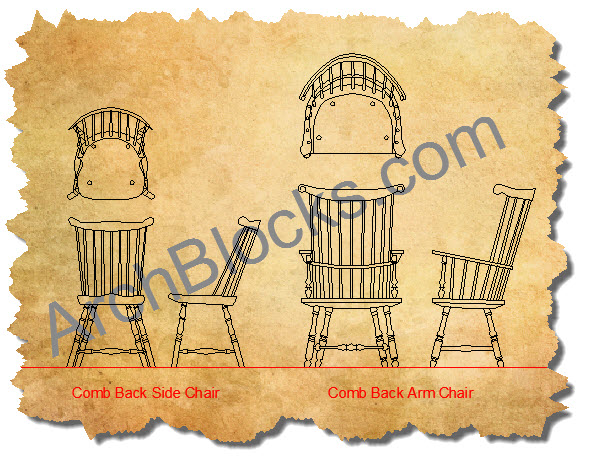 These CAD Furniture Symbols Windsor Rocker and Windsor Bar Stool will look great in your AutoCAD drawings!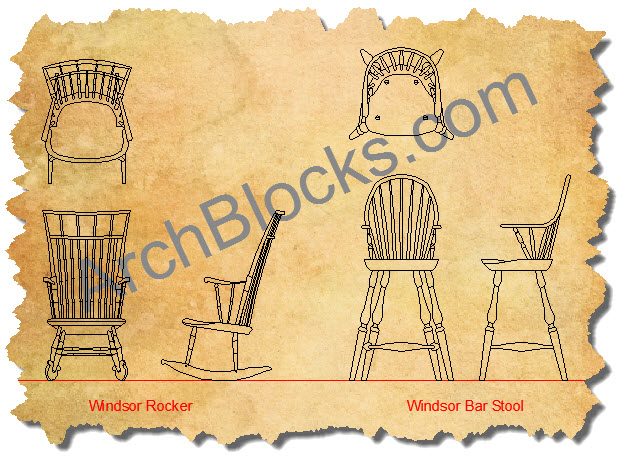 This Windsor Cradle AutoCAD Block will so cute in your nursery design project!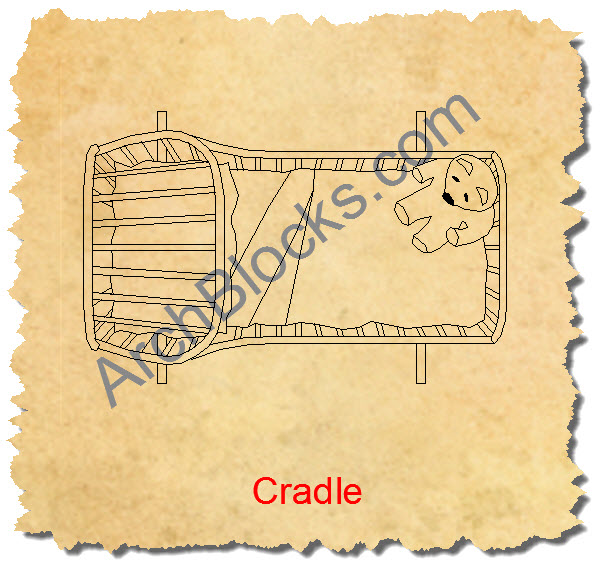 Beautiful CAD Furniture Symbol Windsor Settee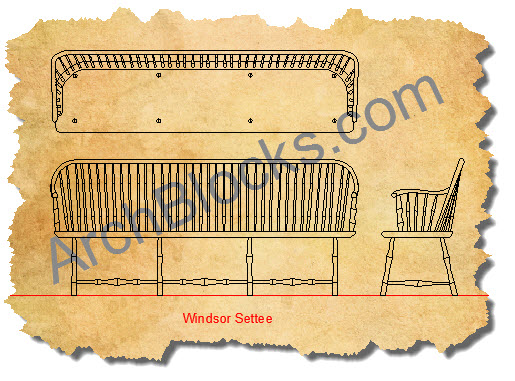 CAD Furniture Symbols Windsor Dining Room Table and Chairs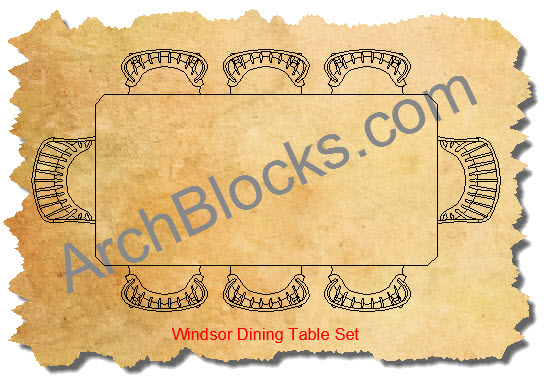 This is a very unique AutoCAD symbol library of several Windsor furniture blocks that can very quickly add some beautiful detail to your CAD design projects!!
Return to the Windsor Furniture product page by clicking on the arrow below;