Home Electronics AutoCAD Symbols Preview
Home Electronics AutoCAD Symbols
There are home theater systems in AutoCAD drawing (.dwg) format in this CAD symbols library that will help you create your home theater elevation drawings much quicker! The library includes cabinets, home theater sound system components, CAD blocks of TV's both old and new, in both elevation and plan views. Looking for a CAD drawing of a turntable in plan view?, it's in there! You'll also find vintage phones and retro radios and TV's.
Complete home theater systems including TV's, speakers, stereo components, and home theater system cabinets.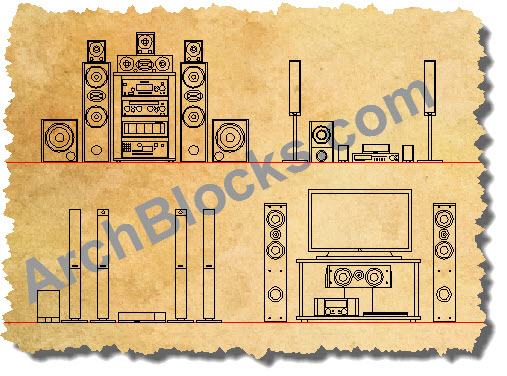 AutoCAD drawings of home theater systems.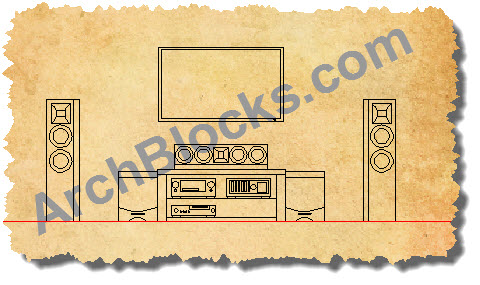 Flat screen TV CAD blocks in both plan and elevation views. Just use AutoCAD's Insert command to quickly place the symbols into your project CAD drawings.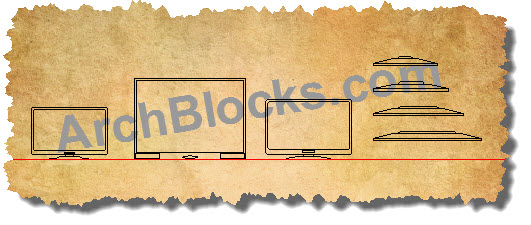 Retro TV's and home stereo systems.

CAD blocks of turntables and shelf stereo systems.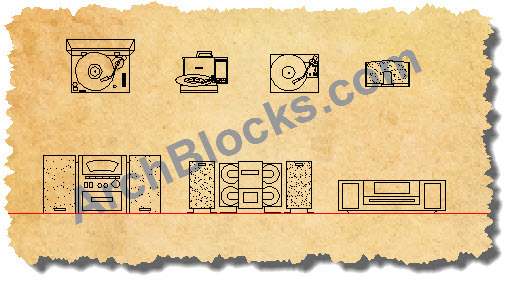 Home office computer CAD symbols in side view and plan view.
Retro vintage phones and radios.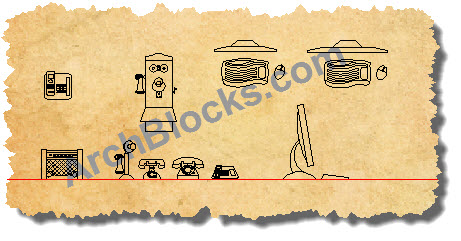 This home electronics library can be downloaded NOW!
To return to the product page click on the red arrow below;