ArchBlocks.com was featured in the E-commerce section of the Orange County, California business magazine called OC Metro Business.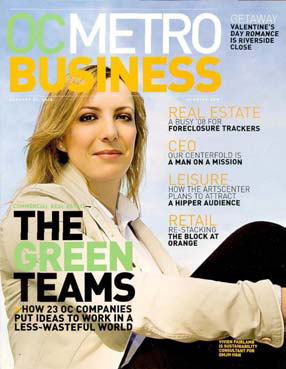 Magazine cover above.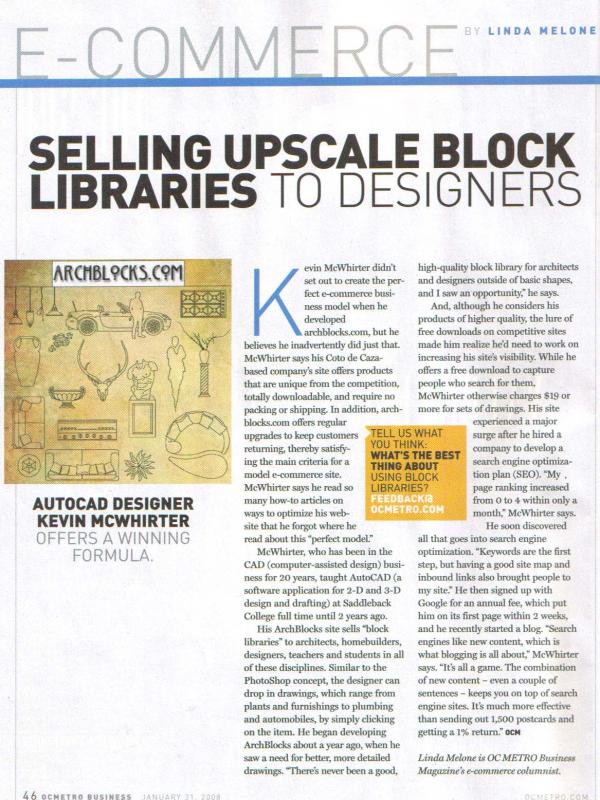 I had the opportunity to be a co-author for the Inside AutoCAD Release 13 book by New Riders Publishing. It was quite an experience mainly because AutoCAD was undergoing a complete database redesign which made the beta versions of R13 interesting to work with, to say the least. Below is the book cover and information pages about the authors.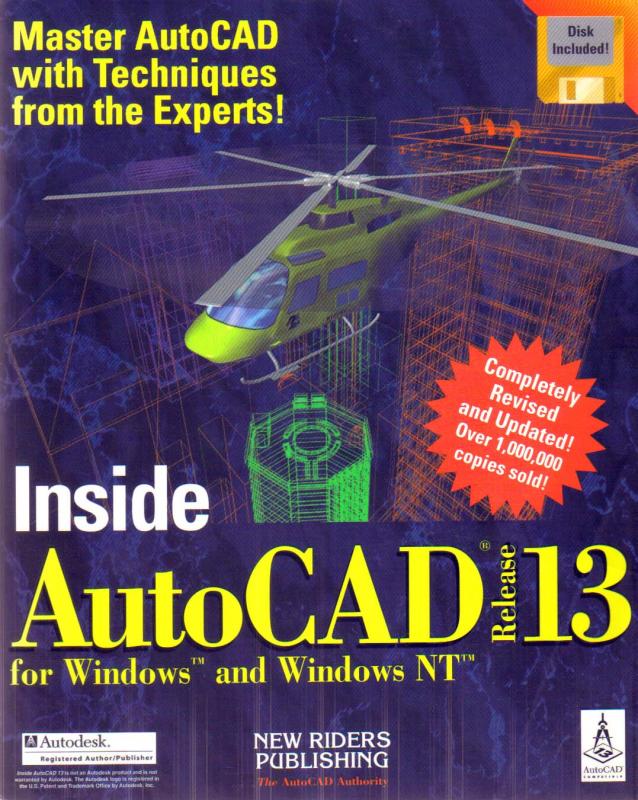 Inside AutoCAD Release 13 author information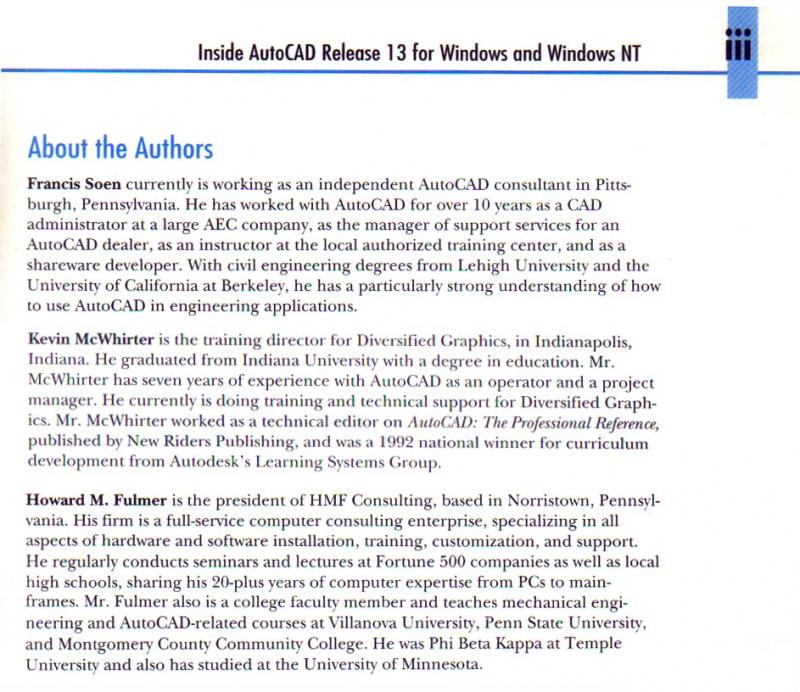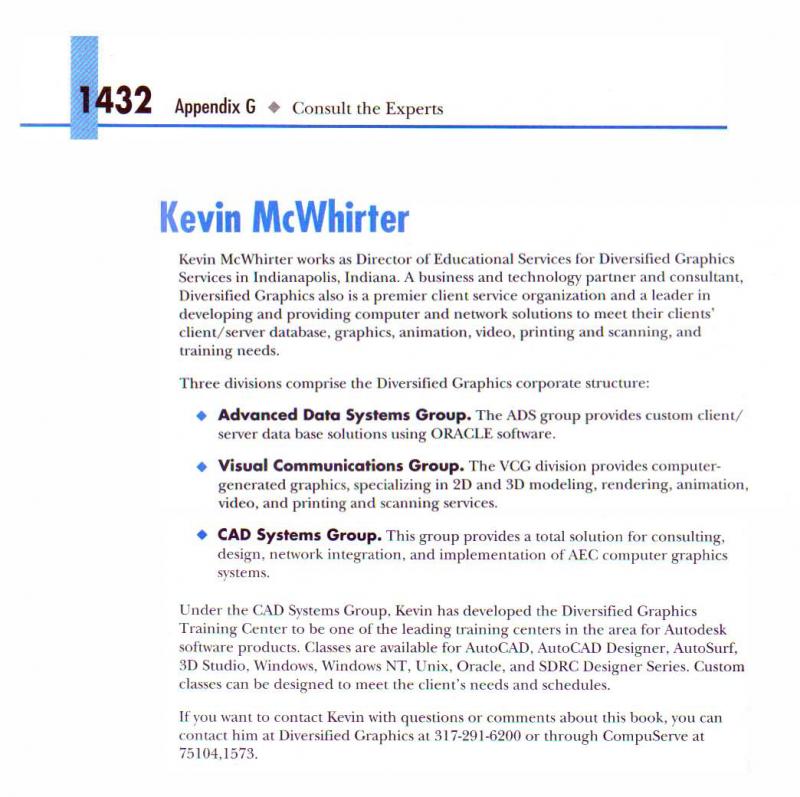 Click below to return to ArchBlocks.com Home page.