How to Install the 100+ Hatch Patterns in AutoCAD 2018
Installing the 100+ Hatch Patterns product in AutoCAD has never been easier!
The hatch patterns and the previews integrate seamlessly into AutoCAD's pop down Hatch menu. Below is a screen shot of the AutoCAD 2018 Hatch command pop down menu previewing the 100+ hatch pattern called Versailles: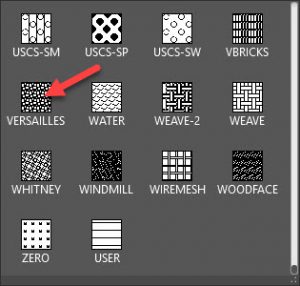 Inserting the 100+ hatch patterns into your AutoCAD drawing is very easy. All you do is enter the Hatch command, select a pattern from the drop down menu, then pick an internal point (boundary area) that you want to place the pattern, then hit the enter key and you're done!
Below is the Versailles hatch pattern placed in a master bath floor plan: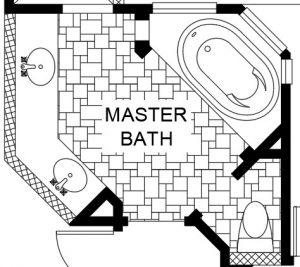 Please click on the link below to see the hatch pattern installation detailed instructions:
https://www.archblocks.com/100-plus-hatch-patterns-installation-instructions-autocad-hatch-patterns

If you have any questions, Please send Kevin an email by clicking on the Contact link below: